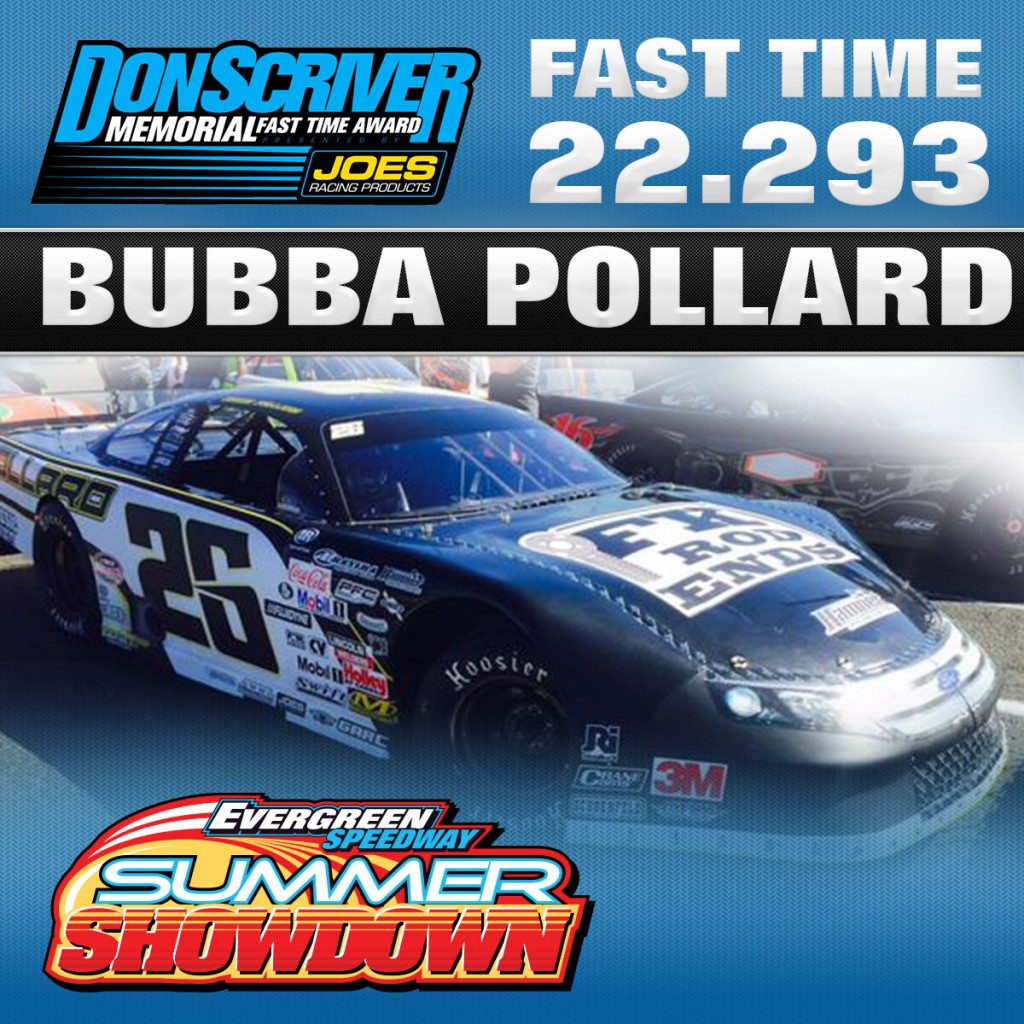 Georgia's Bubba Pollard took advantage of a late qualifying run Friday afternoon at Evergreen Speedway to claim the fast time award during qualifying for the Summer Showdown. The award is sponsored by Joe's Racing and honors Evergreen Speedway Hall of Fame Member Don Scriver. Fraser held onto the second qualifying spot followed by Owen Riddle and Mike Longton. Pollard is the winner of the 2015 Winter Showdown at Kern County Raceway.
Galloway 150 winner Kelly Mann of Monroe rounded out the top five. Other notable drivers in the top 10 include Garrett Evans, Montana's Ryan Wells, California's Derek Thorn, Spokane's Blake Williams. Local favorite Jeff Knight rounded out the top 10 using the much talked about CT525 motor package.
Trenton Moriarity set a new track record for the Foster Press Mini Stocks.