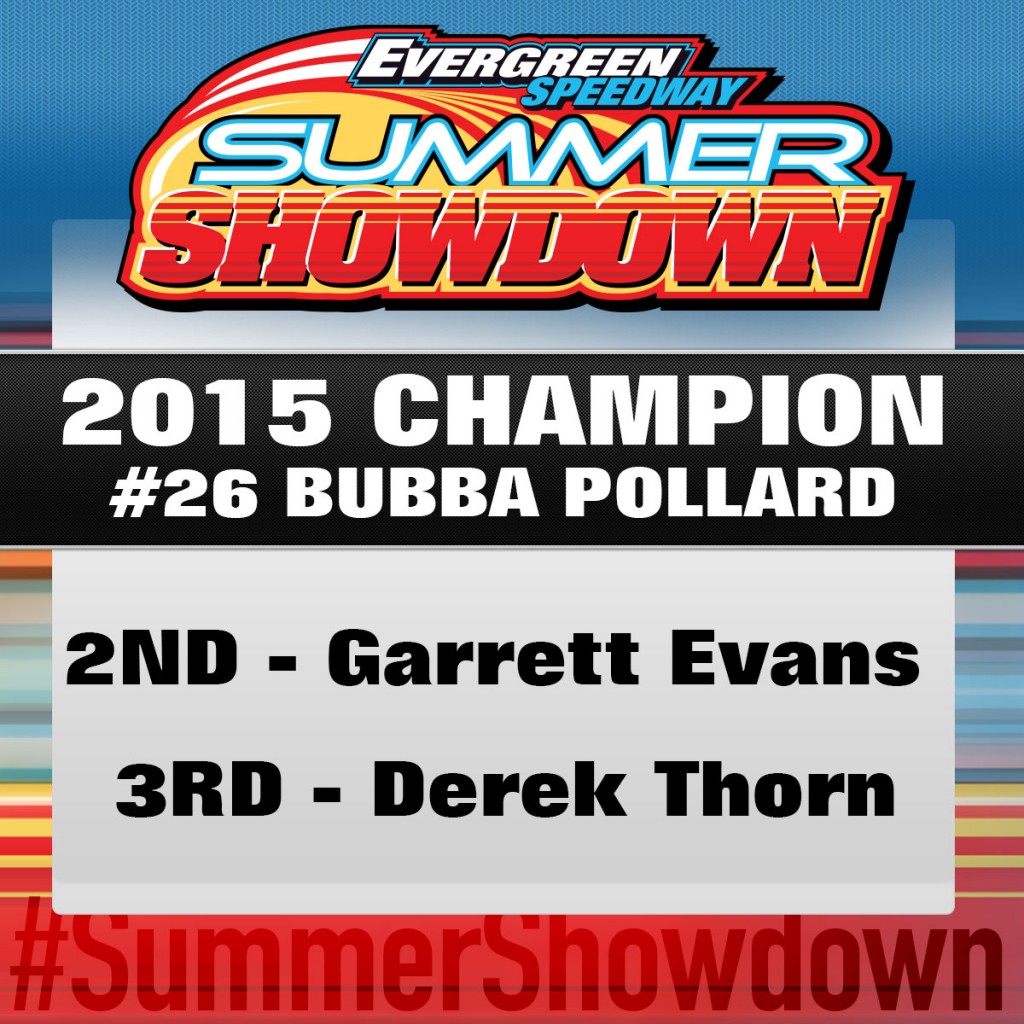 HISTORIC $35,000 PASS: Bubba Pollard regained the lead with a pass on Taylor Riddle with 16 laps remaining and survived a wild restart with 5 laps to go to win the 2015 Summer Showdown at Evergreen Speedway Saturday night in Monroe, WA. Garrett Evans finished second followed by California's Derek Thorn.

Pollard set fast time for the weekend and led the most laps. The race was plagued by a lap 2 crash that knocked out many top contenders. Mid race attrition also hampered hopefuls.

Pollard, winner of the Winter Showdown at Kern County Raceway, will pick up a $10,000 bonus in addition to the $25,000 winner's prize. Pollard said in victory lane that tire conservation was a key to the victory.
More Summer Showdown Coverage
Pollard wins Summer Showdown at Evergreen Speedway – HeraldNet.com