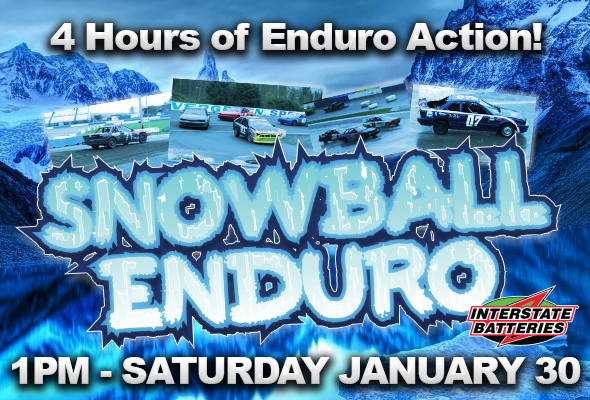 Be part of this Race! You can Register for this Event at the Pit Gate on Saturday!
Get ready for another multi-turn 4-hour Interstate Batteries Snowball Enduro. Coming up Saturday January 30 at 1pm. Rain, Snow, Shine… Battle it all. 2 Drivers are Encouraged. Gates open at 9am.
Use your home track's entry level 4 cylinder rules. All Door Bar & Caged Hornets welcome. Early Registration until January 24th — $30. After 1/24 $50. Pit Passes $30.  Click Here to Register
Grandstands
FREE, thanks to our great sponsor Interstate Batteries… You can attend this event FREE. Just enter any of the side gates at the Speedway and come see the action!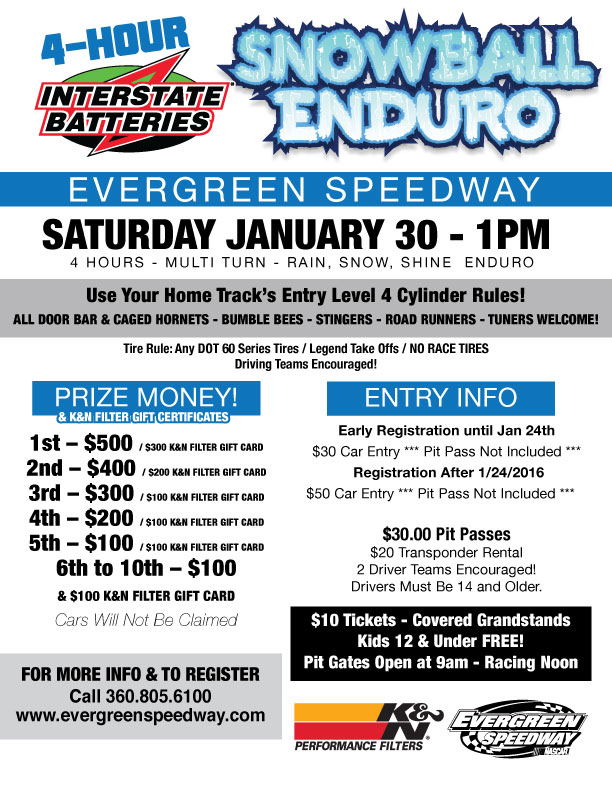 Oops! We could not locate your form.