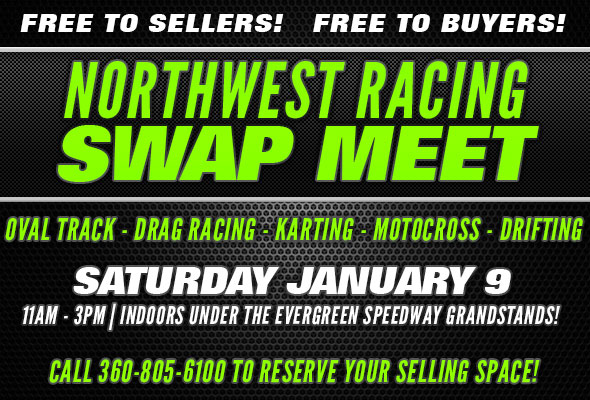 Who:
Hosted by Evergreen Speedway
Open to any race car related vendors. Circle track, drift drags etc..
No Charge to Vendors or Buyers.
Contact bruce@evergreenspeedway.com to reserve your vendor spot.
When:
January 9th 2016.
9:00 a.m. Vendor setup.
11:00 a.m. Swap meet starts.
3:00 p.m. swap meet ends.
Where:
Evergreen Speedway. Under the grandstands.
Free Coffee
Free Doughnuts
2 1/2 Men Bar­B­Que will be serving breakfast and lunch onsite
Autocross on the Track!