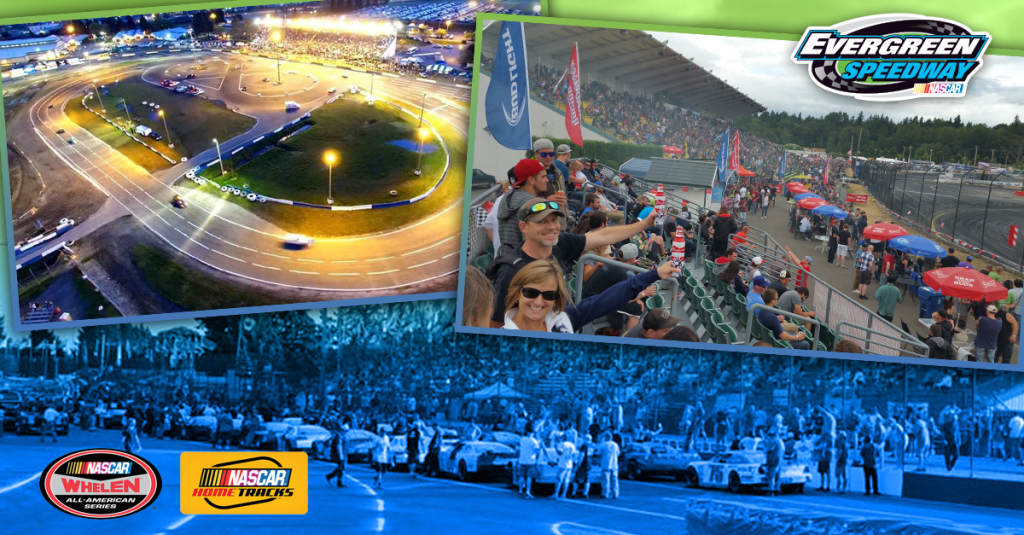 Evergreen Speedway officials have released a preview of the 2016 schedule for the NASCAR Wheelen All-American Series, oval track, and Figure 8 participants. The preview allows race teams and fans to plan work, vacation and travel dates.
The schedule found below as a PDF shows events for weekly racing competitors in the Oval and Figure 8 divisions. Plus, it highlights special events and other attractions that are coming to the Speedway this season.
Speedway officials will release a full calendar of the events and promotions in the upcoming weeks. Events for Evergreen Drift, Evergreen Drags, Special Events, Festivals and the rapidly growing Evergreen AutoX Series will also be released.
Many popular events will return in 2016 including King of the Wing Sprint Cars, Summer Showdown, NASCAR K&N Pro Series West, Figure Nationals, a super sized edition of 90 Minutes of FEAR, DriftCon, and NissanFest. New racing division appearances by the West Coast Late Model Series and Dwarf Cars also highlight 2016.
Make sure to signup for our email updates and watch @WAStateNASCAR and our Facebook page for more exciting news. Remember all events are subject to change.